By: Tony Delisi RE/MAX Unlimited Northwest
The number one question I am asked by clients and people I meet is "How's The Market In Huntley?" "How are Huntley homes selling?" It surprises me that many people make decisions of buying and selling Huntley homes without the facts they need. Many people turn to Zillow.com for an estimate of value of Huntley homes but according to a recent article in the Washington Post, "Those predictions are wildly inaccurate".
You can't know the market by reading about real estate values in the country, in the state or in Chicago. Huntley is a unique market and Huntley home values and market conditions differ from other markets. So, if you want to know the market for Huntley homes, don't ask a strange Realtor at the barber shop or at a party. This page give you accurate statistics on the market for Huntley homes direct from the multiple listing service. These stats are updated monthly automatically on the page, so come back every month to check on Huntley home values and the Huntley home market.
Best of all, I'll explain what these stats mean and how they may affect your decision to buy or sell Huntley homes.
Huntley Homes – Average Sales Price
Prices are rising for Huntley homes. The chart shows that the average price for a home in Huntley was $211,201 in January 2016 and as of the day I wrote this article it is $234,138. That's an increase of $22,937 or 10.9% for the year. That's a great return on investment. It means that if you are thinking of selling, now is a great time and if you are thinking of buying, you may want to buy now before Huntley homes go up even higher. As you can see, prices for Huntley homes have increased steadily since 2013.

Huntley Homes – Median Market Time
This graph shows the average number of days it takes to sell a home in Huntley. In 2013 it took almost 100 days on average. As of today, it takes 34 days on average. That means if you listed your home and you aren't getting fast interest and offers, it may be priced incorrectly or marketed poorly. If you are shopping for a Huntley home, you need to act quickly when you find one you like as they don't last long in today's market.

Huntley Homes – Average Percentage Of List Closed
This is a great statistic to know whether you're buying or selling a Huntley home. It tells you on average what percentage of the list price did the home actually sell for.  The chart shows that as the demand for Huntley homes has increased and as the supply has decreased, the discount from list has shrunk dramatically. This means that if you are selling, you can list pretty close to what you expect to get and if you are buying, the days of getting 20% off are over for now. These are however averages. Before you buy or sell, you should always get a complete market analysis by an experienced Realtor who knows the area well as your home may not be average. The chart shows the Huntley homes actually closed at 97.8% of the last list price of the home!

Huntley Homes – # Months Supply
This chart shows how many months it would take to sell all the homes in Huntley currently listed for sale. It's a measurement of the "inventory" of homes for sale. If there is a 6 month supply or more, most Realtors consider it a buyers market…there's plenty of homes out there. You can tale your time and bid a little lower for homes you like. If the months supply is 6 months or lower, it is considered to be a "Sellers market… not enough homes for buyers. In this case, homes go quickly and for close to list price. Some even go above the list price with multiple offers. As you can see, there is currently a 2 months supply which is very low. Competition for homes is high in Huntley.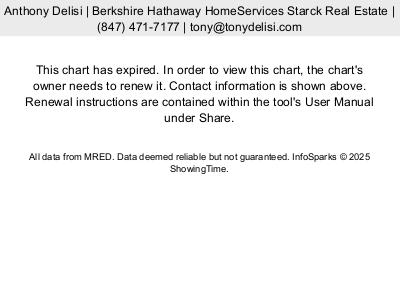 Huntley Homes – Number Of Homes For Sale
A further indication of the heat in the market is the number of homes for sale. This month ended with only about 150 for sale. This shortage is especially true in the lower price ranges. This week, there were only 45 homes for sale in all of Sun City and that is extremely low.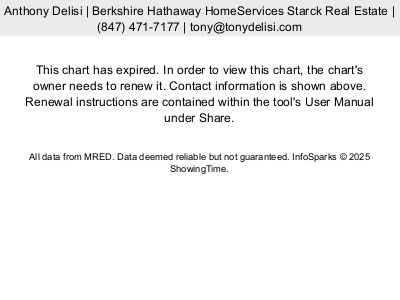 So, how's the market? Demand is high, inventory is low and prices are rising. These numbers are just averages. To find out what the market is in your neighborhood and your model, contact a RE/MAX professional. It's a great time to buy or sell but you need to know what's happening n the market.